EMCS – 20 in 2020!!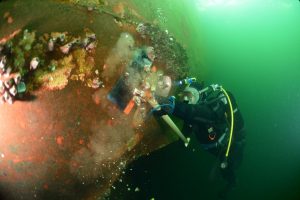 EMCS celebrates its 20th birthday this year. Established by owner and Managing Director Steve George in January 2000, the company provides skilled labour to shipyards as well as riding teams, consultancy services/ship inspections, diving services and also manages the Ship Superintendents' Training Course.

Steve said "At EMCS we pride ourselves in building long lasting relationships with our clients and providing the highest quality of services at all times. Having started out primarily as a consultancy service we have exceeded all our expectations and thanks to the ongoing hard work and dedication of our team we have built a reputation as one of the most highly regarded and sought-after service providers in the marine industry."

2019 was an extremely busy year here at EMCS with teams engaged in projects such as HFO Tank Cleaning, Pipe Conversion Works, Cosmetic Upgrading (Deck and Ballast Tanks) and Engine Overhauls to name a few, as well as carrying out a variety of diving operations all around the world.

HFO Tank Cleaning – 25 jobs successfully completed
Engines Overhauled by EMCS Teams – 28 in the calendar year
Riding Team Labour (other) – 119 projects successfully completed
Shipyard Workers – Over 300 new joiners in the calendar year
Diving Services – 74 jobs successfully completed
Ships Superintendents Course – 25 attendees
Ship Inspections – 23 vessels inspected

Our diving services division continues to go from strength to strength with enquiries coming from all around the globe, covering all the world's major ports as well as some of the more obscure locations.
As a result, we have developed long standing relationships with an extensive worldwide network of certified diving companies enabling us to offer the most competitive costs along with the highest quality of service putting us at the forefront of the market when it comes to diving services.
We are available 24/7 to assist your fleet with all aspects of underwater works.