Gibdock welcomes back a familiar guest from Louis Cruises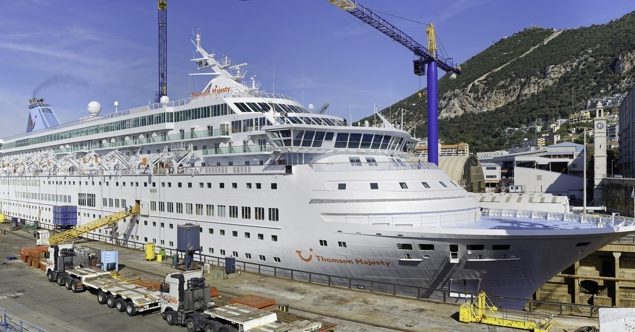 A familiar cruise ship visitor has returned to Gibdock, with the Gibraltar yard undertaking exacting repair and renewal work on Thomson Majesty, the Thomson-operated luxury vessel owned by Louis Cruises.
The project involved two weeks in Gibdock's No. 1 dock for the 207m loa (41,000gt) vessel within a fixed schedule, after Thomson Majesty came off her summer port rotations, in preparation for her regular winter cruising duties.