Lagersmit's HML liner versus ceramic liner coatings!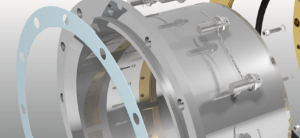 For many years stern tube seal manufacturers have offered the option to provide a ceramic coating (plasma spray process) on cylinder liners.
For several years Lagersmit have offered a relatively unknown, but better alternative : a coating of tungsten carbide applied using the HVOF (high velocity oxygen fuel) process.
Click here to see how Lagersmit's superior Hard Metal Layer (HML) coating differs from ceramic coatings in terms of properties of the materials used, the process in which it is applied and the subsequent benefits!