Rebrand for SRS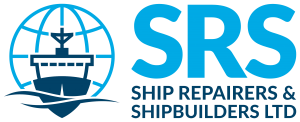 The UK's oldest independent shipping agency, SRS Ltd, has rebranded and launched a new website.

SRS Ltd provides ship repair, engineering support and maritime solutions to the UK owners, ship
managers and operators worldwide through its global network of ship repair yards.

SRS Ltd holds exclusive agency rights with 15 shipyards across the Mediterranean, West and
Southern Africa, the Middle East, China, Singapore, North America, Panama and South America.

SRS' knowledge of these facilities enables SRS to provide support and technical services to
commercial, defence, yachts, offshore and specialist vessels on a 24-hour basis – minimising the
downtime of each vessel.

SRS has announced its re-brand to reinforce its position in the marketplace and support its
capabilities.

Roderick Wordie, Managing Director of SRS Ltd said: "SRS has been supporting UK ship owners
and managers for more than 50 years. Our new brand and website strengthen SRS's identity, and
reinforces SRS as the go-to organisation for ship owners and managers who want to find the best
ship repair solutions for their vessel.

"All floating assets require maintenance – which today is proving more challenging than ever before.
Our new brand re-enforces our capabilities and commitment to finding the maritime solution that
addresses the challenges which face each vessel, maximising the potential of our customers' fleet."

SRS Ltd provides support and technical services to all floating assets including drydocking and
voyage repairs, retrofits, conversion and upgrades, riding squads, sealing solutions, design and
engineering and new build.

For further information on SRS Ltd and its services please email ship@shiprepairers.co.uk or
telephone 0044 1376 860 050. Alternatively visit www.shiprepairers.co.uk.