SRS's review of enquiries following Coronavirus outbreak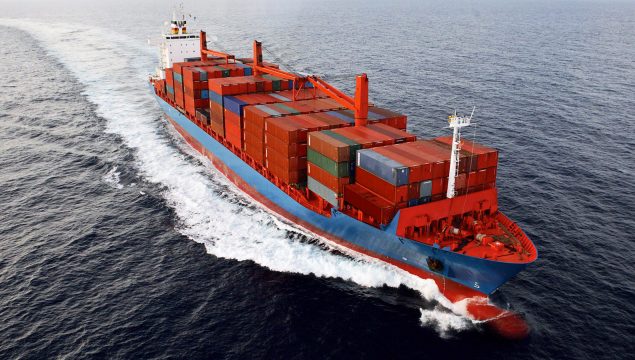 The UK's oldest independent shipping agency, SRS Ltd, has reported a surge in enquiries from ship owners and managers who are seeking alternative dock space for their vessels after cancelling dry dockings in China following the outbreak of the coronavirus.

SRS Ltd provides support and technical services to commercial, defence, offshore and specialist vessels utilising an international network of shipyards in the Mediterranean, West and Southern Africa, the Middle East, China, Singapore, North America, Panama and South America.

SRS Ltd Managing Director, Roderick Wordie is urging shipowners and managers to act quickly if they are to secure alternative dock space.

Roderick said: "SRS is currently inundated with enquiries from ship owners and managers who are anxious to avoid docks in China whilst the coronavirus escalates.

"We are collaborating with our partner shipyards to find alternative dock space for ship owners across our network of shipyards and we are successfully placing vessels in alternative facilities whilst the virus continues.

"However, the number of enquiries is growing and there is a real danger demand will outstrip the number of dry docks available. We urge management teams to act now and find alternative shipyards if they are to avoid disruption to vessels' schedules."

SRS Ltd holds the exclusive agency rights to some of the best shipyards in the world. Its knowledge of these facilities enables SRS to offer clients the best technical solutions on a 24-hour basis – minimising the downtime of each vessel.

Roderick said "Crucially, SRS is also liaising with our partner shipyards in China to obtain regular updates on how the coronavirus is impacting their facilities so we can update UK shipowners on a real-time basis."

SRS Ltd provides support and technical services to all floating assets including drydocking and voyage repairs, retrofits, conversion and upgrades, riding squads, sealing solutions, design and engineering and new build.

For further information on SRS Ltd and its services please email ship@shiprepairers.co.uk or telephone 0044 1376 860 050. Alternatively visit www.shiprepairers.co.uk.